Um arquivo que abrange doze anos de reportagens de nosso antigo e desbocado âncora.
Descanse em paz Stim!
Observação: infelizmente, estes vídeos ainda não têm tradução para o português.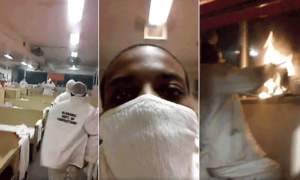 A look at the recent riots in Milwaukee, protests against the Dakota Access Pipeline, and slavery in the US prison system with an interview with imprisoned organizer Melvin Ray.