Um arquivo que abrange doze anos de reportagens de nosso antigo e desbocado âncora.
Descanse em paz Stim!
Observação: infelizmente, estes vídeos ainda não têm tradução para o português.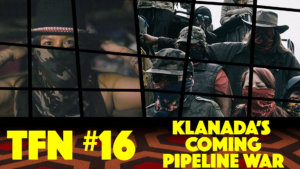 This week on TFN we give you a peek into what could become Klanada's Standing Rock and bring you updates from political prisoners in the United Snakes and Greece.