A documentary series offering in-depth anarchist analysis on a range of topics, themes and spaces of resistance.
Intended to be watched in groups.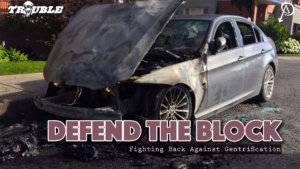 In this month's Trouble, sub.Media talks to comrades in Montreal, the Bay Area and Berlin to see how people in these cities are fighting back on attacks on their communities by developers, real estate speculators and the tech industry.